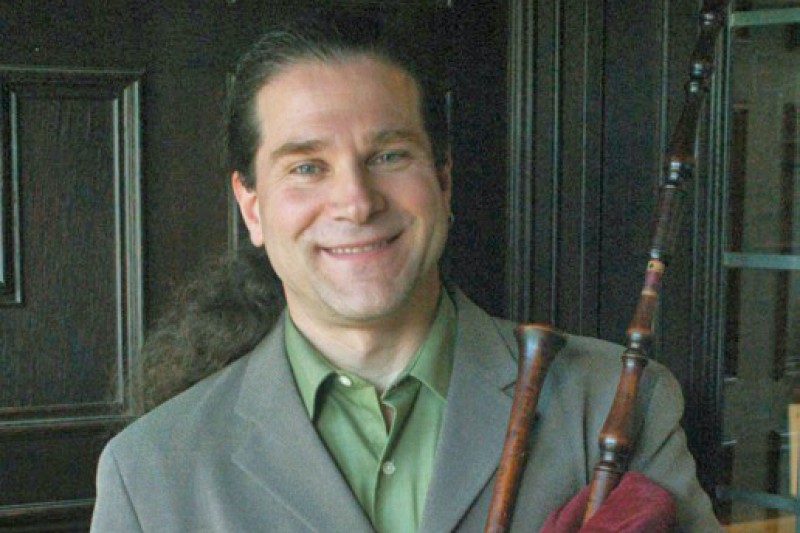 Tom Zajac has been performing and teaching recorder, reeds,
brass, and percussion for at least 3 decades to my knowledge.
Very few people in this area with any interest in any of those instruments
haven't been supported and taught and entertained by him.
Unfortunately, he's been having a recurring medical problem,
with several brain surgeries in the past couple of
years. Insurance covers most of the medical bills, but of course
doesn't provide income for someone who can't work.
It isn't really fair to criticize this performance as if it had
been a concert. It was a massive outpouring of support for a
well-loved figure in the community on the part of both the
musicians and the public of the early music community, and on that
level it was completely successful. I understand the concert and
the online appeal together raised over $50,000.
On the other hand, it was billed as a Boston Early Music
Festival Fringe concert, which sets up certain expectations. The
rules are that fringe events can't conflict with official Festival
events, and that they should end by 10 minutes to the hour, to
give people time to get to the next event. This event started
at 6, and I have no idea when it finished, but I left at
7:35 to get to the Jordi Savall concert and there were still 5
groups to play.
There's a review
by someone who was able to stay for the whole thing. From the
first two thirds that I heard, I agree with this reviewer in
singling out the Wayne Hanking ocarina solo and the John Tyson
ornamentation of da Rore's Signor mio caro.
I was less impressed than he was by all the interminable
medieval multi-verse ballads in languages the audience didn't
know with no attempt to put the story across.
As I said, it's not fair to call this a concert, because of
course the organizers didn't want to tell anyone who wanted to
help that they couldn't play, or that there was already too much
of that repertoire on the concert. I do think it's fair to
criticize performers who just started singing in a language the
audience didn't know without saying anything at all about what
they were singing about.